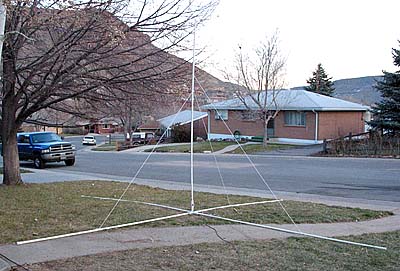 The ionic antenna/ radials set up. Four: 10' x 3/4" PVC tubes filled with saltwater as radials for an ionic liquid antenna.
It took a gallon an a half to fill the five tubes with saltwater. The guys are 1/8" rope.
I worked a few stations in an hour before I had to tear down for the day.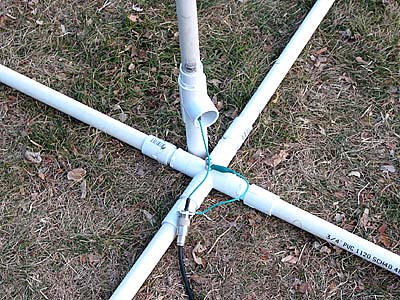 Closeup of the connections. The vertical is resting inside a larger 1" Tee and tube as a stand-off.
The antenna and all radials are 10' x 3/4" diameter.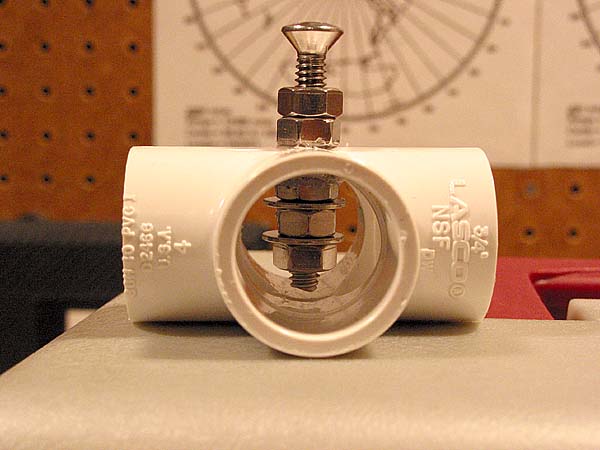 Using the N9ZRT method of increased probe surface area.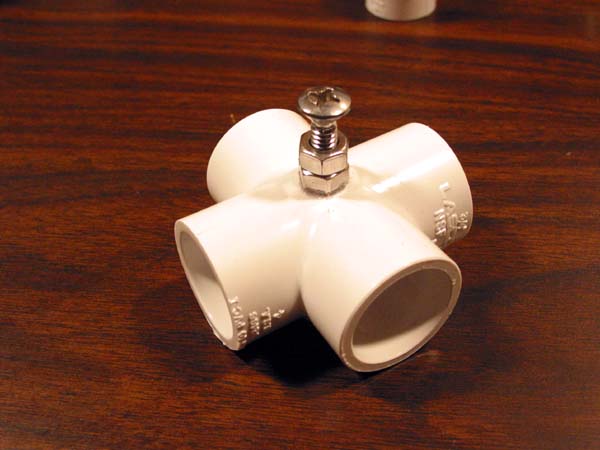 Top view of 4-way connector.